MANUFACTURING AND ELECTRONIC SERVICES
An E.M.S. offering that ranges from design to a full range of services.
SUSTAINABLE INDUSTRIAL PERFORMANCE
Industry 4.0 refers to the digital transformation of factories, Industry 5.0 refers to an evolution towards all positive synergies between technology and people. ACTIA is leading its fourth and fifth industrial revolutions. In recent years, the group has seen a strong acceleration in this area. Integrating the digital ecosystem into a production site and involving the teams in all the transformation processes is having a major impact on the organisation, both in terms of business lines and product and service offerings. This is a real revolution within the group's four industrial sites around the world.
ACTIA'S MANUFACTURING SERVICES OFFER
CYBERSECURITY: A GLOBAL APPROACH
Since 2018, ACTIA has maintained certification of its Information Security Management System (ISMS) in accordance with the ISO 27001 standard. This global approach integrates in a complementary way the application of more specific reference systems in the industrial context such as the ANSSI Industrial Cybersecurity Guide for example or Automotive cybersecurity engineering standards such as ISO/SAE 21434.
ACTIA'S ELECTRONIC SERVICES OFFER
Quality, an essential value in a global competitive environment. Quality is a key factor to stay competitive and is everyone's business. Proven by certifications, it is above all a state of mind that must prevail at all stages of development through to production.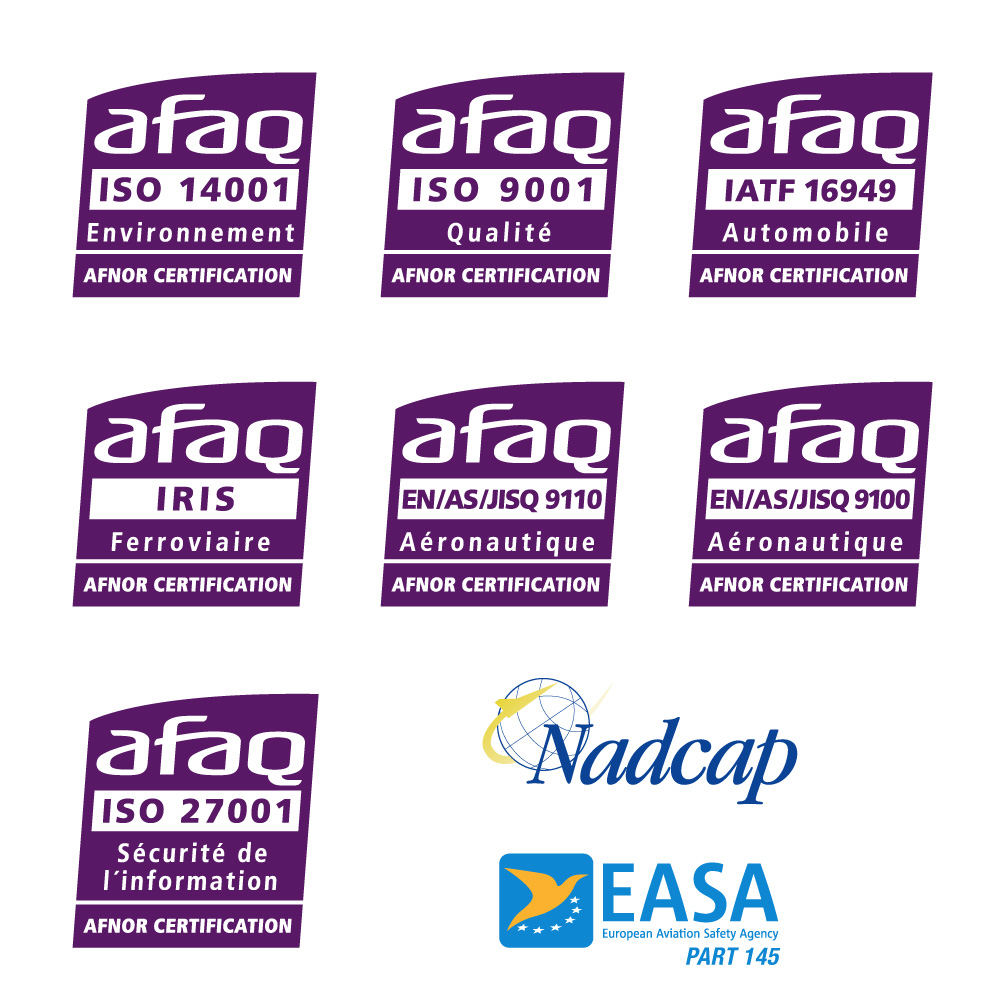 AN INTERNATIONAL INDUSTRIAL GROUP
Its factories in France, Sweden, Tunisia and the United States offer a complete range of manufacturing services in certified environments that are regularly audited by major international automotive, rail, aeronautical and space contractors.
production sites around the world
finished products produced per year
SUSTAINABLE DEVELOPMENT AND CSR POLICY
ACTIA's Sustainable Development and CSR policy is based on :
A social model that respects teams and their development
An economic model that is responsible to all its stakeholders
An environmental model adapted to our activities
For more information, our team is at your service to answer you as soon as possible.